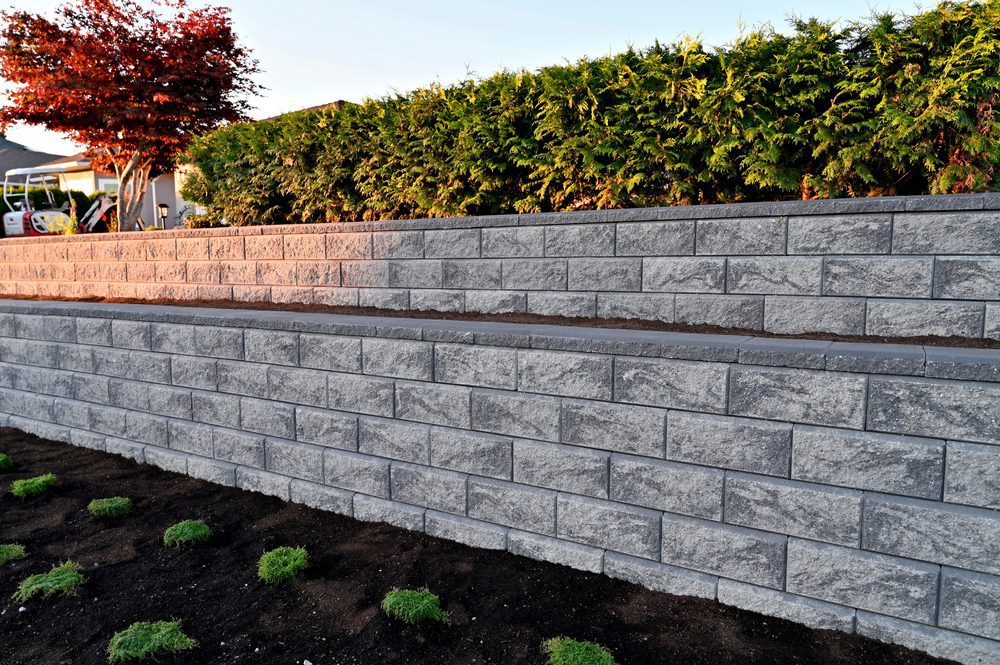 Your Trusted Partner for Exceptional Outdoor Spaces in Tehaleh
Elevate your outdoor living with CD Excavation's expertly crafted paver patios and retaining walls. Enhance beauty, functionality, and value with our top-tier landscaping services.
At CD Excavation, we take immense pride in being a name synonymous with excellence in excavation and landscaping services in Tehaleh. With years of experience, we've earned the trust and admiration of countless homeowners and businesses in the area. Our commitment to delivering top-tier craftsmanship and a passion for transforming outdoor spaces has made us the go-to choice for all your landscaping needs.
Elevate Your Outdoor Living with Paver Patios and Retaining Walls
Paver patios and retaining walls are more than just functional additions to your property – they are the key to enhancing your outdoor space's aesthetics, functionality, and value. Our team at CD Excavation specializes in creating stunning paver patios and retaining walls that serve as a solid foundation and elevate your Tehaleh property's visual appeal. Whether you envision a cozy outdoor dining area or need to combat erosion with sturdy retaining walls, we have the expertise to help protect your property while creating a comfortable atmosphere.
Why Tehaleh Homeowners Choose Paver Patios and Retaining Walls: Beauty and Functionality Combined
Tehaleh residents understand that paver patios and retaining walls are not just trends but investments that provide immediate and long-term benefits. These elements not only offer additional seating and entertainment spaces but also prevent soil erosion and enhance the overall beauty of your outdoor area. 
With the unique climate in the Northwestern Washington region, retaining walls become crucial in maintaining the structural integrity of your landscape. Paver patios are perfect for hosting gatherings, adding charm to your property, and increasing its resale value. 
Paver patios and retaining walls are more than just construction projects; they are statements of your commitment to the beauty and resilience of your outdoor spaces. CD Excavation delivers expertly crafted, stunning paver patios and retaining walls that stand the test of time. Contact us today, and let's transform your Tehaleh property into a masterpiece you'll enjoy for years.
Paver patios are necessary because they provide a durable and versatile outdoor space that enhances your property's aesthetics and functionality. These patios offer an attractive surface for various activities like outdoor dining, entertainment, and relaxation while withstanding the test of time and weather conditions.
Their low maintenance requirements and customizable designs make them a practical and visually appealing addition to any home or commercial space, adding value and curb appeal while expanding your usable outdoor living area.
Enhanced Aesthetics: Paver patios offer a wide range of colors and patterns, adding visual appeal to your outdoor space and creating an inviting area for various activities.
Increased Functionality
Paver patios provide a level surface for outdoor dining, entertaining, or simply lounging, making your outdoor area versatile and functional.


Durability
Pavers are long-lasting and can withstand weather and heavy use without cracking, ensuring your patio looks great for years.



Low Maintenance
Paver patios are easy to maintain, requiring only occasional cleaning and resealing, saving time and effort.

Improved Drainage
Paver patios are designed with proper drainage, preventing water pooling and flooding issues.

Property Value
Adding a paver patio can boost your home's resale value, as outdoor living spaces attract potential buyers.

Customization
Paver patios come in various shapes, sizes, and patterns, allowing you to create a unique outdoor design that suits your preferences.


Eco-Friendly
Paver patios are permeable, helping recharge groundwater and reducing water runoff.



Versatility
Paver patios can seamlessly integrate with other hardscape features, such as fire pits or outdoor kitchens, for a cohesive outdoor environment.


Retaining walls offers numerous benefits, including preventing soil erosion, stabilizing slopes, and creating level spaces for landscaping. They are essential for maintaining the structural integrity of your property, preventing damage from soil movement, and enabling the creation of functional outdoor areas on uneven terrain. 
Retaining walls enhance the aesthetics of your landscape by providing opportunities for gardens, seating, and other decorative features, making them a valuable addition to residential and commercial properties.
Benefits of Retaining Walls
Soil Erosion Control
Retaining walls prevents soil from washing away during heavy rains, safeguarding your property's stability.

Slope Stabilization
They hold back slopes, reducing the risk of landslides and soil movement.


Maximized Space
Retaining walls create flat areas for landscaping, gardens, or additional outdoor living spaces.


Aesthetic Appeal
They enhance your property's visual appeal, allowing for decorative elements like plants and seating.


Property Value
Retaining walls can increase the resale value of your property by improving its functionality and aesthetics.


Choose CD Excavating for Tehaleh Paver Patios and Retaining Wall Expertise
Choosing CD Excavating for your paver patio and retaining wall needs is a smart choice for several compelling reasons. First and foremost, we at CD Excavating & Landscape bring over 18 years of experience and dedication to delivering the best excavation services.
As licensed, bonded, and insured professionals, we take every project seriously, ensuring that quality, precision, and customer satisfaction are always our top priorities.
At CD Excavating & Landscape, we ensure our clients receive top-quality results and a pleasant experience. We provide personalized service and meticulous attention to detail, which enables us to exceed expectations and achieve exceptional outcomes consistently.
Explore our portfolio showcasing our completed projects.
Ready to transform your outdoor space with a stunning paver patio or retaining wall? Contact CD Excavating & Landscape today. (253) 921-3952